With our "Créateur Chocolatier", we try to meet more and better the specific requirements of our various customers. New flavours, new textures, new concepts … impose themselves. At Confiserie Elise we strongly believe in the importance and necessity of innovation. Below you will find our most recent innovations
Elisettes® Selection
A range expansion with 4 fine fillings:
Raspberry – apricot – salted caramel and praline.
100% palm oil free truffles with minus 75% cocoa chocolate and this in 2 varieties:
either powdered with cocoa or with flakes.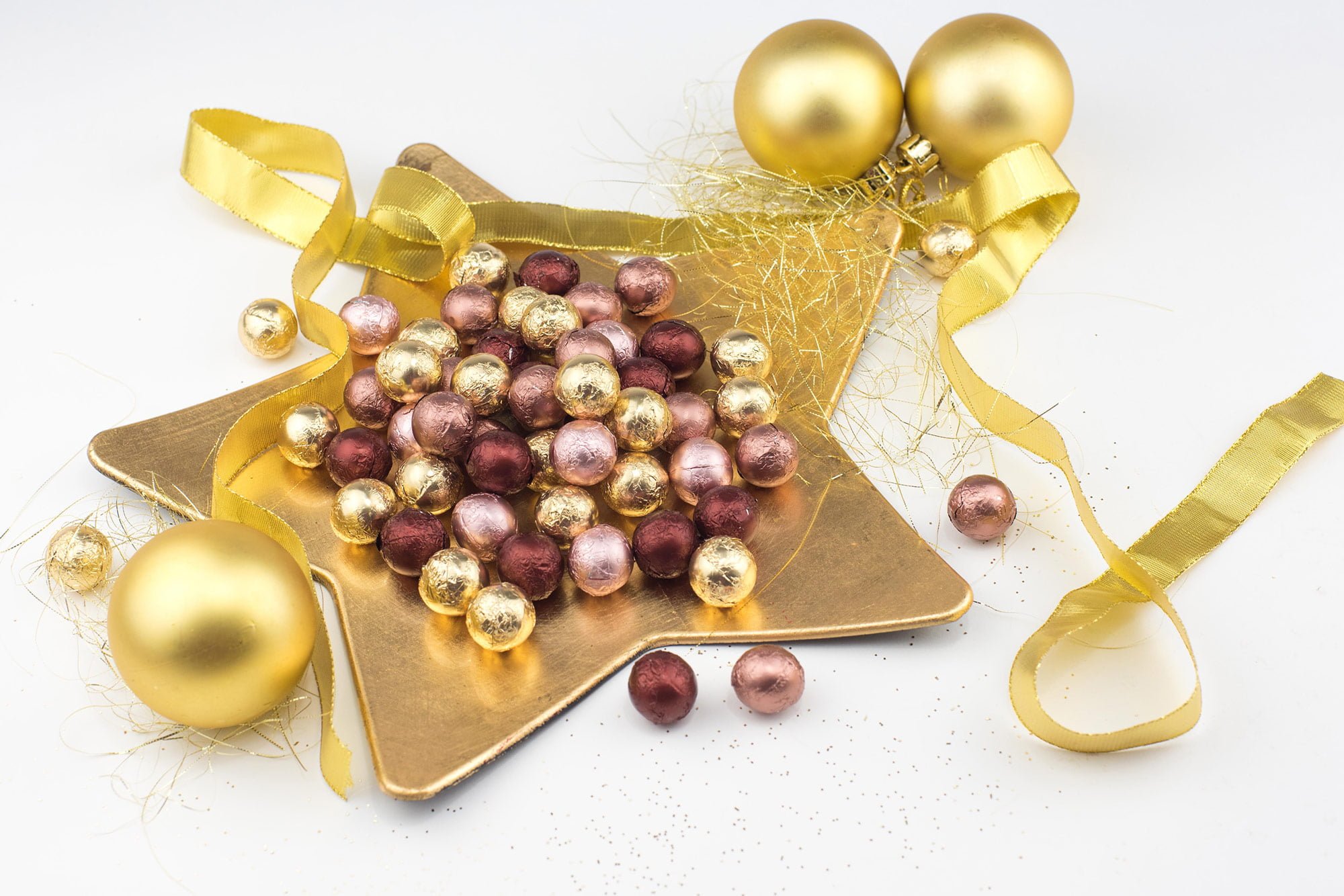 Christmas balls
To cheer up the end of the year, we would like to introduce our colourful – filled or unfilled – chocolate balls. For Christmas they are wrapped in carmine red (praline pure) and forest green (milk chocolate), for New Year in gold (praline milk), silver (nougat milk) and/or bronze (praline crispy dark chocolate).
LovUbox
An exclusive box of fondant and milk chocolate hearts filled with praline, caramel and raspberry. A box "for all seasons", to please family and friends all year round.
Fruit truffles
3 New and exclusive flavours add to the range of fruit truffles: green apple with milk chocolate, blackcurrant/cassis with white chocolate and sweet fig with dark chocolate
Elisettes
The Elisettes range is a new range of high quality, thin chocolates combined with (unexpected) tasty ingredients. These are lightly salted seaweed (Nori) either artisanal caramel filling with salt or with bresilien nuts, …
The current three types are available in either dark chocolate (70% cocoa) or milk chocolate. They are either packed in bulk in 1kg boxes or in 190g consumer packaging.