Our Créateur Chocolatier is doing an excellent job creating new products to meet the specific demands of our various customers. New flavours, new textures, new concepts are essential. At Confiserie Elise we are firm believers in the importance and necessity of innovation
Elisettes® Selection
A range extension with 4 finest fillings:
bergamot – raspberry – orange and mint.
Palmoil free truffels
100% palmoil free truffels with 75% cocoa chocolate available in two qualities:
with cocoa dusting powder or with flakes.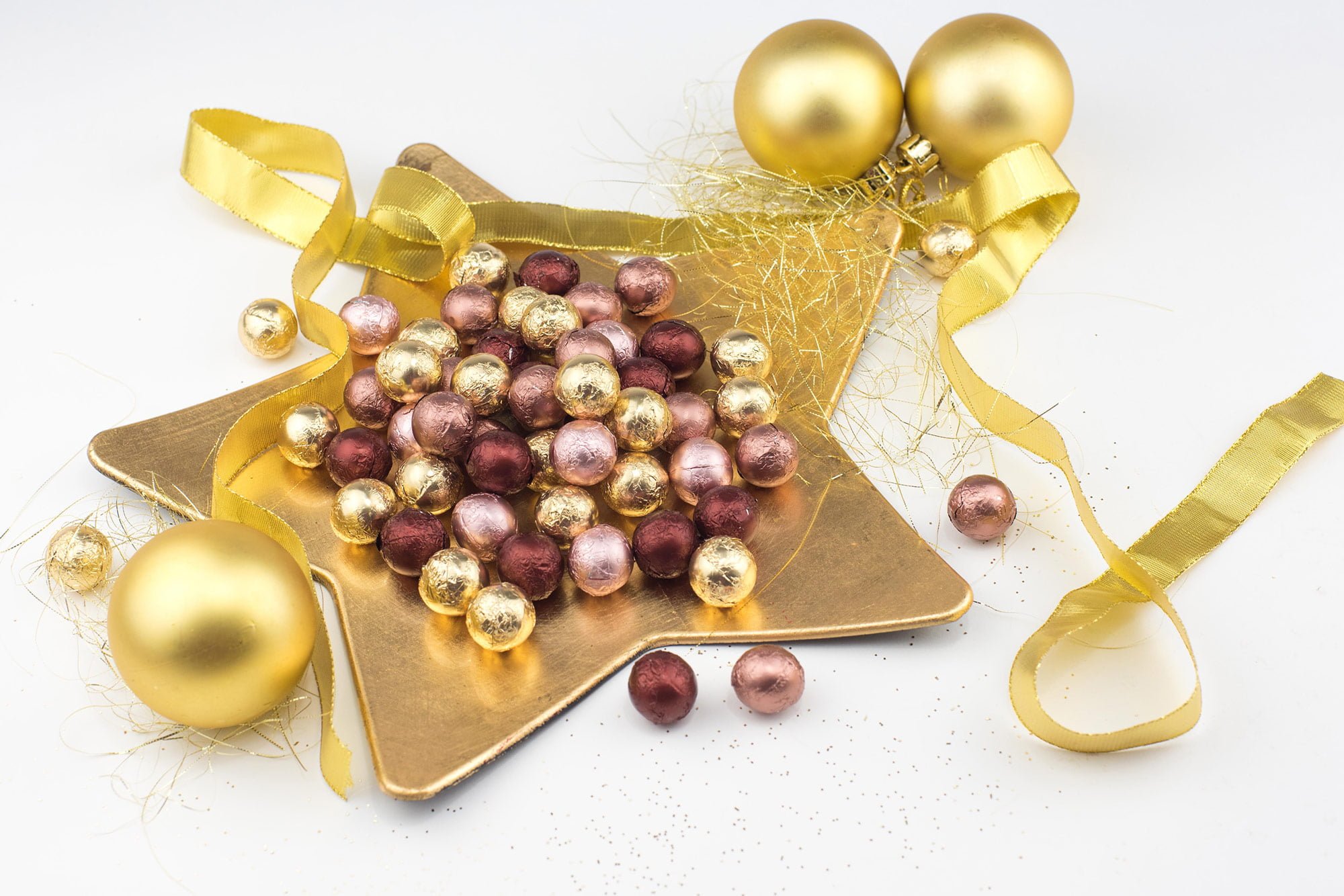 Christmas baubles
To brighten up the Christmas and New Year season we are pleased to present our colourful chocolate baubles – with or without filling. Wrapped in carmine red (praliné dark) and forest green (full milk) for Christmas, and in gold (praliné milk), silver (nougat milk) and/or bronze (praliné dark chocolate with crispy nuts) for New Year.
LovUbox
An exclusive box containing fondant and milk chocolate hearts filled with praline, caramel and raspberry. A box for all seasons, to delight people throughout the year.
Fruits Truffles
3 new tastes are added to our range of fruit truffles: green apple with milk chocolate, blackcurrant with white chocolate and sweet fig with pure chocolate.
Elisettes
The Elisettes gamma is a new range of high qualitative tiny chocolates coupled with (unexpected) tasteful ingredients. Those are slightly salted seaweed (Nori) with an artisanal caramel filling with salt or with brazil nuts.
The current three types are available in pure chocolate (70% cocoa) as well as in milk chocolate. Those have or a bulk packaging in boxes of 1kg or a consumer-size packaging of 190 g.